Sign Up For Email Alerts: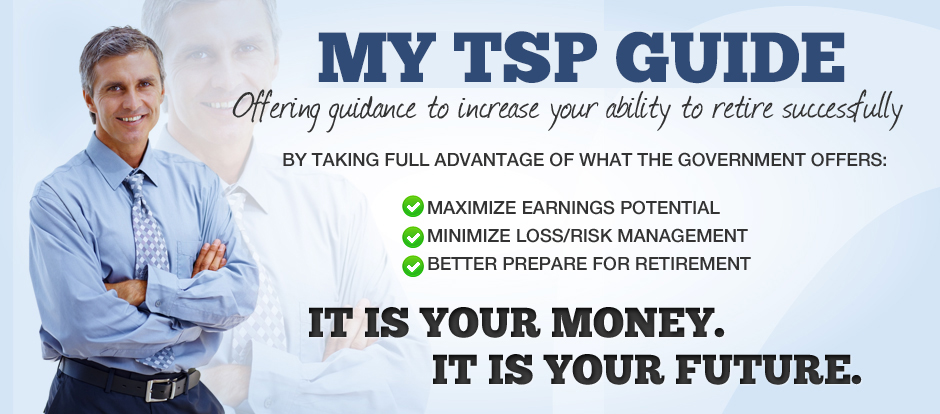 My TSP Guide
provides free advice and guidance to federal employees on how to actively monitor and manage their
Thrift Savings Plan
investments. We provide information and details of events that impact their investments, as well as specific allocation recommendations and step-by-step instructions to help federal employees get their money moved quickly.
To learn more about our process and resources,
click here
.
OUR MISSION
My TSP Guide is dedicated to providing steady Christian-based investment advice on how to best utilize the Thrift Savings Plan in a volatile world, and, by doing so, free Christ's followers from the chains of financial bondage so they may effectively serve the Kingdom of God. For Jesus said in John 10:10, "The thief cometh not, but for to steal, and to kill, and to destroy: I am come that they might have life, and that they might have it more abundantly." We provide information from several sources about key events that impact federal employees' investment funds, as well as advice on how, when, and why to move their money among the funds.
OUR VISION
Our goal is to provide investment advice and services to federal employees that will help the Christian investor throughout his or her lifetime and into retirement. This enables him or her to have the abundant life that Jesus talked about in John 10:10. In addition, our hope for those who are not Christians, is to see His supernatural hand guiding our investments, and see God is real. He stands ready to bless them if they will turn their lives over to Him through His son Jesus Christ, the one and true Savior of the world. For Jesus said in John 14:6, "I am the way the truth and the life: no man cometh unto the Father, but by me." Our final goal is to create wealth that will ultimately be used to spread His gospel throughout a lost and dying world.
We believe, for you to be successful in managing your money within TSP,
you need three things:  
Time, Temperament, and Talent.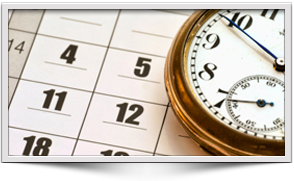 Time
You must have the time to study and analyze all the financial and economic data needed to make informed decisions.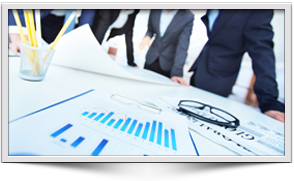 Temperament
You must possess the fortitude to withstand temporary setbacks so you will be invested properly to take advantage of the longer term gains.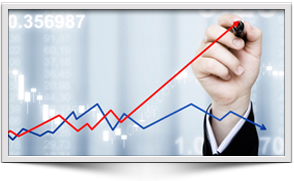 Talent
You must have the talent required to translate the data into a productive action plan.
You may have one or two, but you need all three.If you have all of these things, you may not need the services My TSP Guide offers.
If you do not have all three, we suggest you need the free services of My TSP Guide.
What we offer you is time, temperament, and talent for free. You have a job to do, and learning all it takes to manage your retirement portfolio could be a full-time job in itself. Our analyst, Scott Grimes, is dedicated to helping federal employees access the information and resources they need in one, easy to access location through My TSP Guide. This service is offered as a ministry, and gives glory to God for any and all success.
If you are still reading, and would like guidance on actively managing your Thrift Savings Plan portfolio, download our app, join our newsletter, or check back regularly for updates via our blog.
Life Beyond TSP
We recognize that you may not have all your life's finances wrapped up in the Thrift Savings Plan. It is common for employees today to have many jobs, or multiple jobs simultaneously throughout their work life. When transferring to new jobs, we often forget to deal with the assets held in the 401(k) from previous employers. Access to a qualified financial advisor is important when faced with decisions regarding retirement plan rollovers, inheritances, personal assets, estate planning, and other investment-related topics.
Managing your own personal investments is important, and can have a great impact on your future as well as the legacy left for your loved ones. What about their investments?
Does your spouse have retirement funds, an inheritance, or other personal assets in need of advisement or active management? If both of you are actively managing your retirement funds, setting goals, and working with a qualified financial advisor to help achieve those goals, your retirement future can look vastly different. You can approach your retirement years with confidence and eagerness.
While this service only focuses on the funds within the TSP, we are dedicated to an understanding of the overall market conditions and trends. Due to this research, relationships are built. When you are ready to retire, we encourage working with a financial advisor to manage your funds in a more personalized way than what the Thrift Savings Plan can offer.
We believe you need an advisor you can trust, who is knowledgeable of TSP, who shares our Christian values, and who will work to help you achieve the financial confidence you need to enjoy your long-awaited retirement.
If you'd be interested in speaking with this advisor about any of your financial planning just Email your contact information and the best time to reach you to Kyfan1@aol.com and we'll have someone give you a call!
Subscriber Testimonial
I have learned a lot more than I knew since I joined Scott's newsletter. He always provides good information and timely inter-fund transfers.

–Todd

If you don't have the experience or the know how to invest your TSP account, you need to listen to someone who does and that person would be Scott Grimes.

–Rick

Scott's information/resources gave me a baseline as to when I needed to move my money around.

–Dave
My TSP Guide is in no way affiliated with the U.S. government, or military Thrift Savings Plan, tsp.gov, or any other government agency. My TSP Guide does not guarantee the accuracy or completeness of this report, nor does My TSP Guide assume any liability for any loss that may result from reliance by any person upon any such information or opinions. Such information and opinions are subject to change without notice and are for general information only.